Photo 1-6: Long Sleeves Wedding Dresses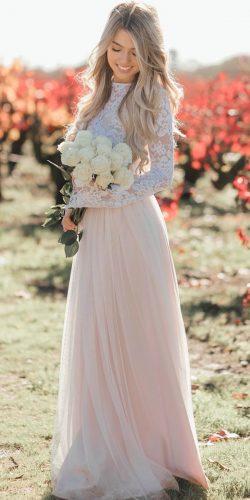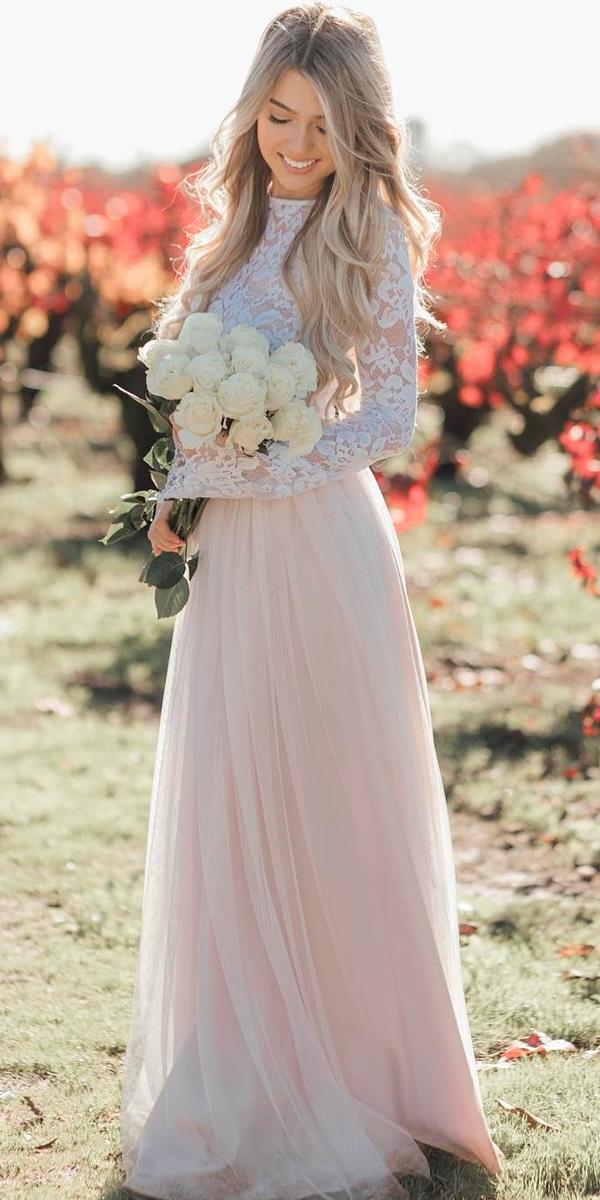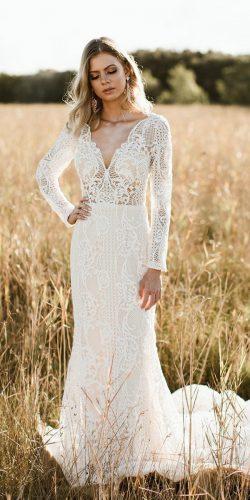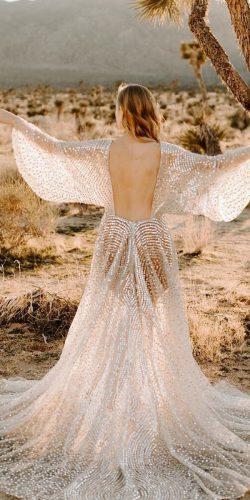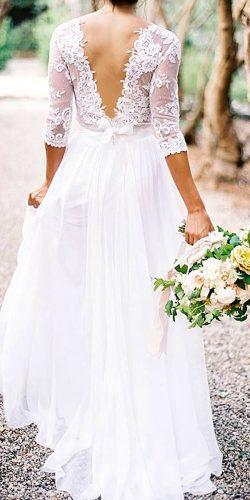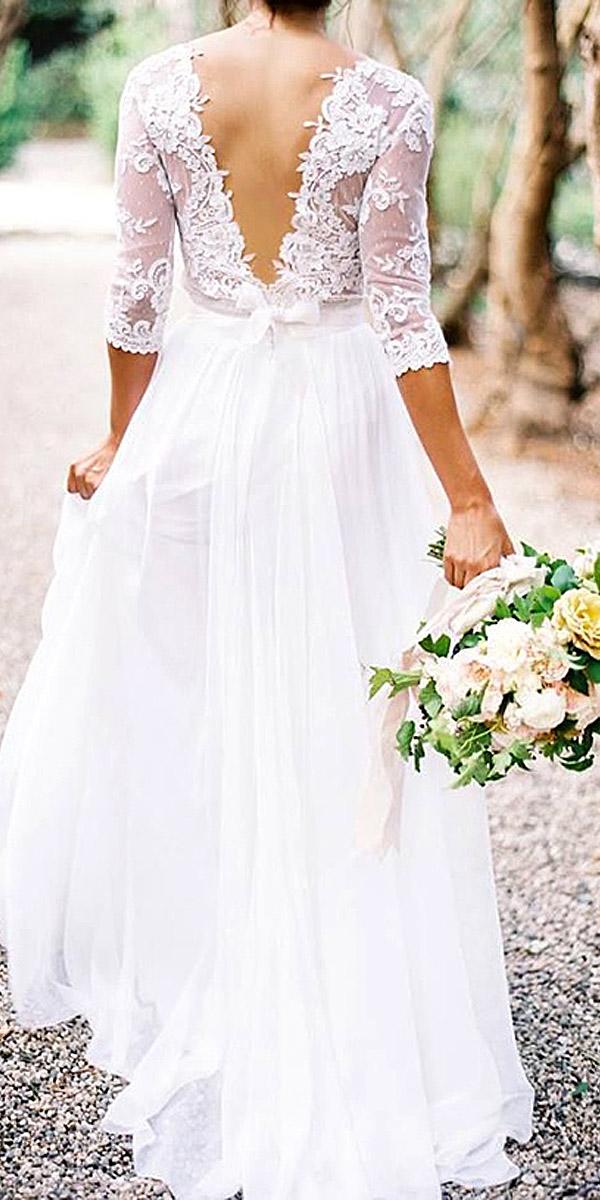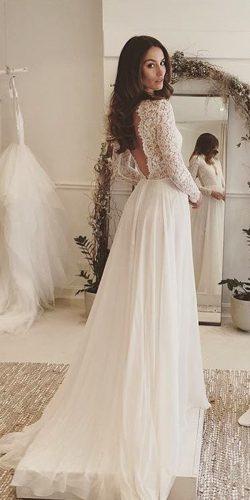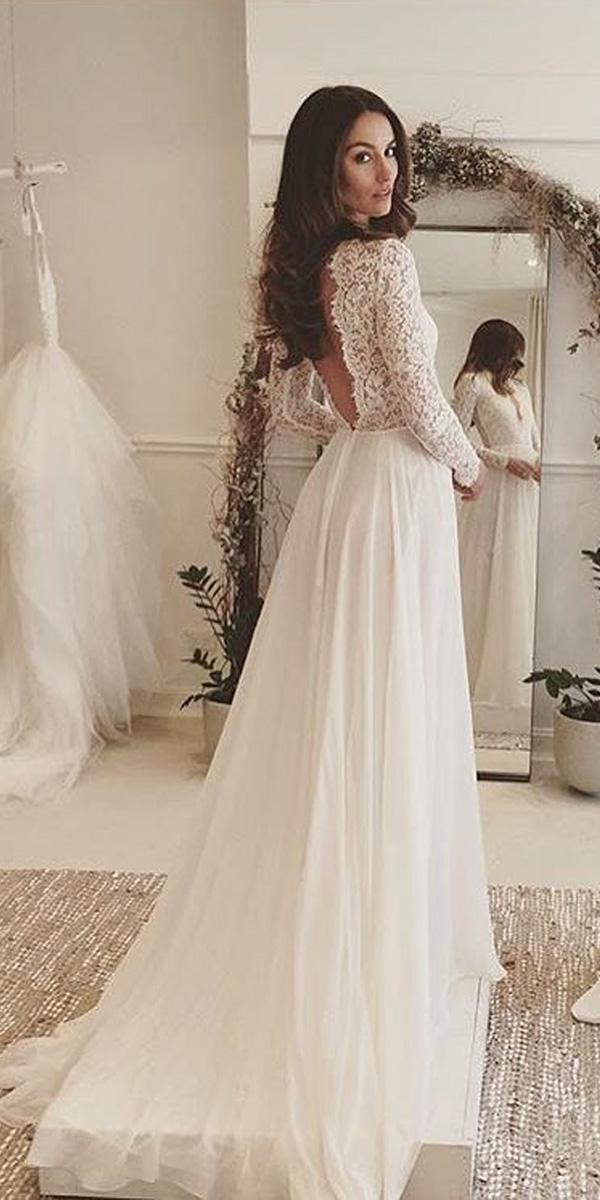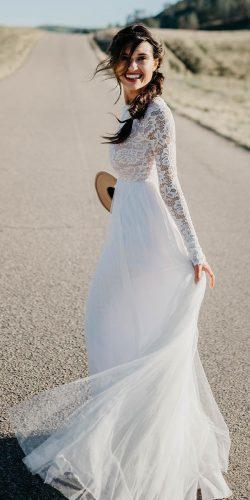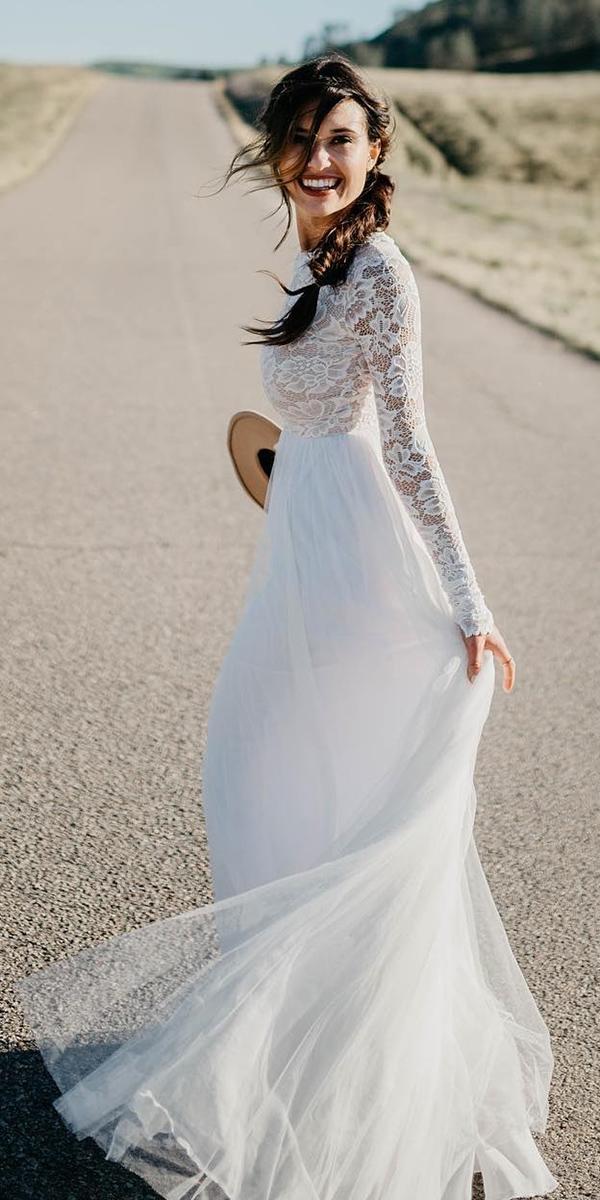 A modern rustic wedding has a common theme to the look and feel of the gown. The look itself supposes a minimalist approach featuring flowing accents – usually lace, ruches, or fringes. Denim isn't usually fit for a bride, but expect to see enough of it on the dance floor.
The first rule, with rustic or any other theme, don't make the decision on your own. You're bound to see and try on a million dresses which can muddy your opinion, and it's simply impossible to see yourself from every angle. A second opinion will help you be certain that you've made the right choice. The last thing you want is to second guess your gown just before your walk down the aisle. A trusted advisor will keep you on the straight and narrow.
The second rule for the best gowns and rustic bridesmaid dresses is to dress for the occasion.
All of the dresses involved must be multifunctional. The primary concern is how you'll float down the aisle and how your wedding photo album will turn out. But, your guests aren't there to stare at you. They are there to celebrate who you are to them, your new family, and your future. That means dancing! Your gown needs to anticipate all of the action of the night, and look good through each step. This style handles it all.
Before you choose a cut, it's wise to decide on a sleeve length. Rustic weddings are equally perfect both indoors and outdoors. Or, we hope you prefer in a country barn which is a little bit of both. Between the ceremony and reception, you could be dealing with both days a night time. Country weather tends to cool off a lot quicker once the sun goes down. Consider all of this and what you'll be doing at certain times of day when you're deciding on your rustic outdoor wedding dresses and potential alternative wardrobe for the reception. This is when layers come in handy. Wearing some leather or denim over a traditional gown keeps the jaws dropping and allows you to be flexible throughout the festivities.
The sleeves we're showing offer up the perfect example of elegance synced with the telltale fringes of rustic chic wedding dresses. Pay particular attention to the weight of the fabric. Some are warmer than they seem, and some are surprisingly light. You absolutely want to look your best, and comfort goes hand in hand with (the forever beautiful) confidence.