WONÁ is one of the top Ukrainian bridal and luxury fashion brands, that creates bridal gowns for elegant brides, that want to show the world their unique personality. Wona wedding dresses are made to embody the bride's most intimate and extravagant desires. This year, the wedding label presents two collections of stunningly beautiful wedding gowns for 2020. WONA brand 2020 collections are named «Love Stories Vol.1» and «Aurora».
The first bridal collection 2020, 'Love Stories Vol.1', is an incredible combination of gorgeous Wona wedding dresses inspired by true love and passion. Each of these bridal dresses is decorated with unique lace, which will make your wedding truly magical. Wona wedding dresses from 'Aurora" collection represent elegance, beauty, and joy. Just one look at Wona wedding dresses will make you fall in love with them! Browse and pin your favorites!
Look Your Lovely Bridal Gowns Online
Now you can choose your favorite dress on WONA online sample sale. Doing it online from home is very simple!
WONA NYC loves and respects customers and employees that's why in these unprecedented times they take service to the next level. WONÁ decided to make an online SAMPLE SALE on a website where you can choose your dream wedding dress!
How it works:
Pick dresses that you like on a website wonanyc.com
Book your one-on-one appointment with a stylist with just a simple clique on the website or by calling at this number +1 (917) 903 0223
Meet stylist via Video Chat. She will be happy to show you the dresses, to consult you on color options, to suggest the best size, to style your look with matching accessories and to answer all your questions!
Any dress from WONA collection can be ordered in your size and the color option that you prefer just in time for your wedding, created especially for you by a team of our amazing designers! If you are interested in purchasing a floor sample with a discount of 50% please check a size chart, take a look at the sample during the video call, make an online purchase with the assistance of our stylist and it will be delivered to your door complimentary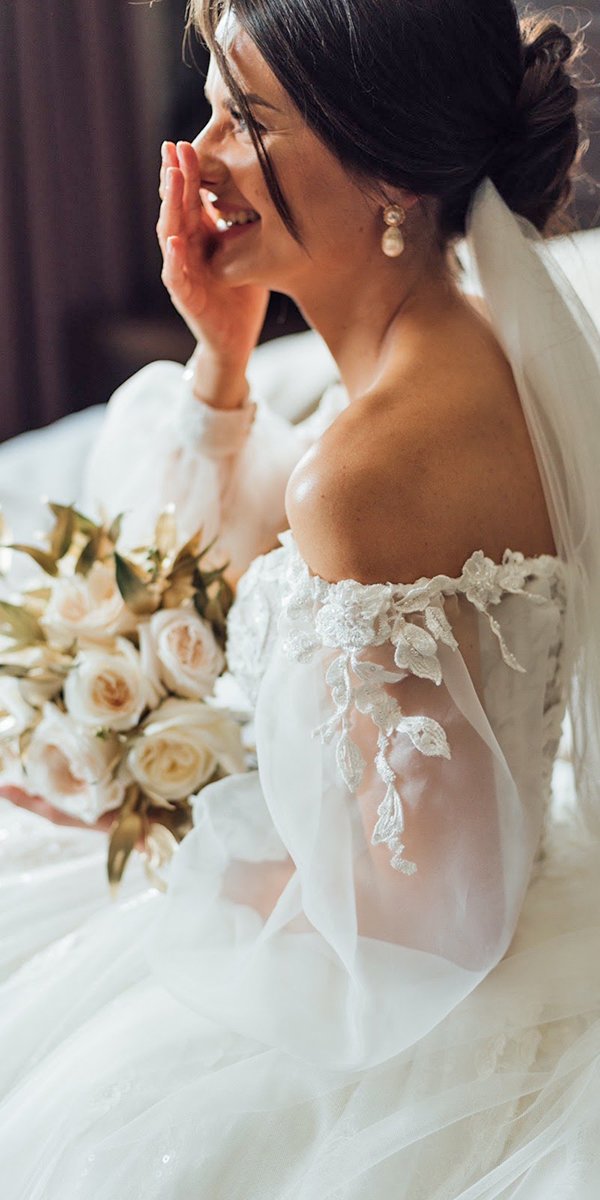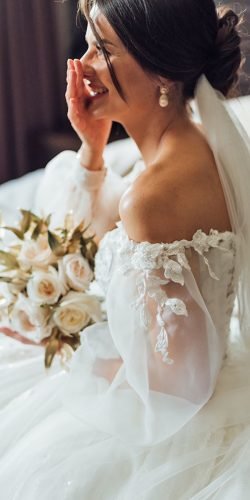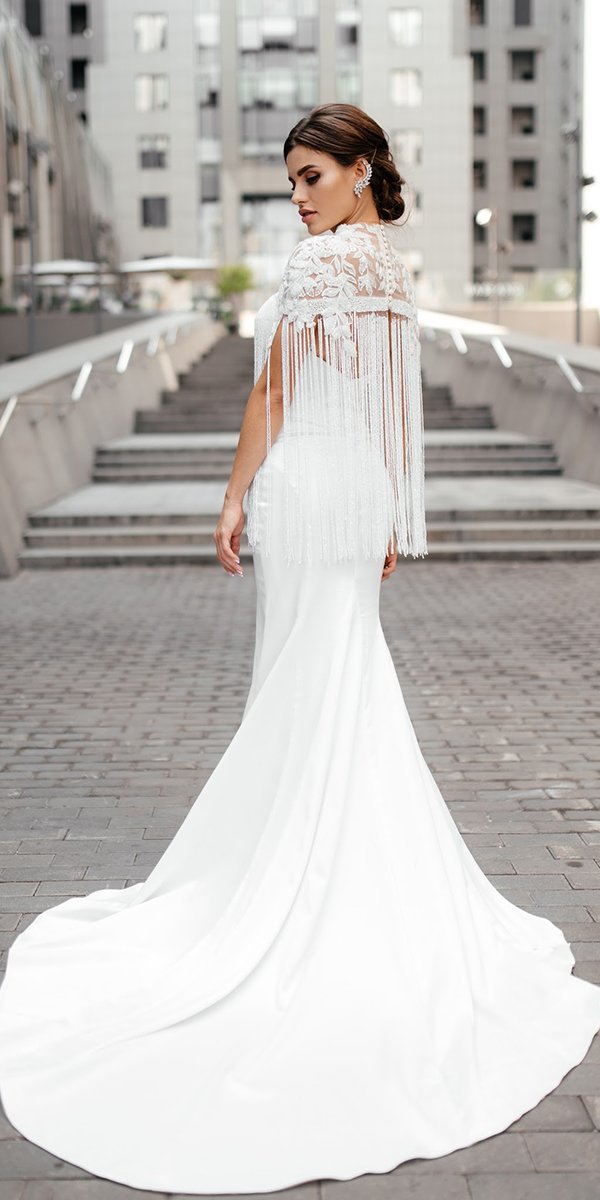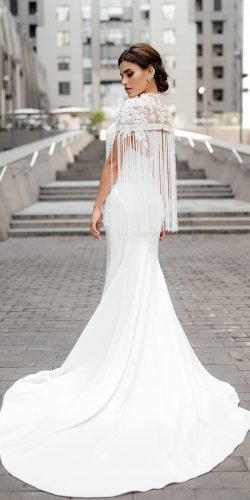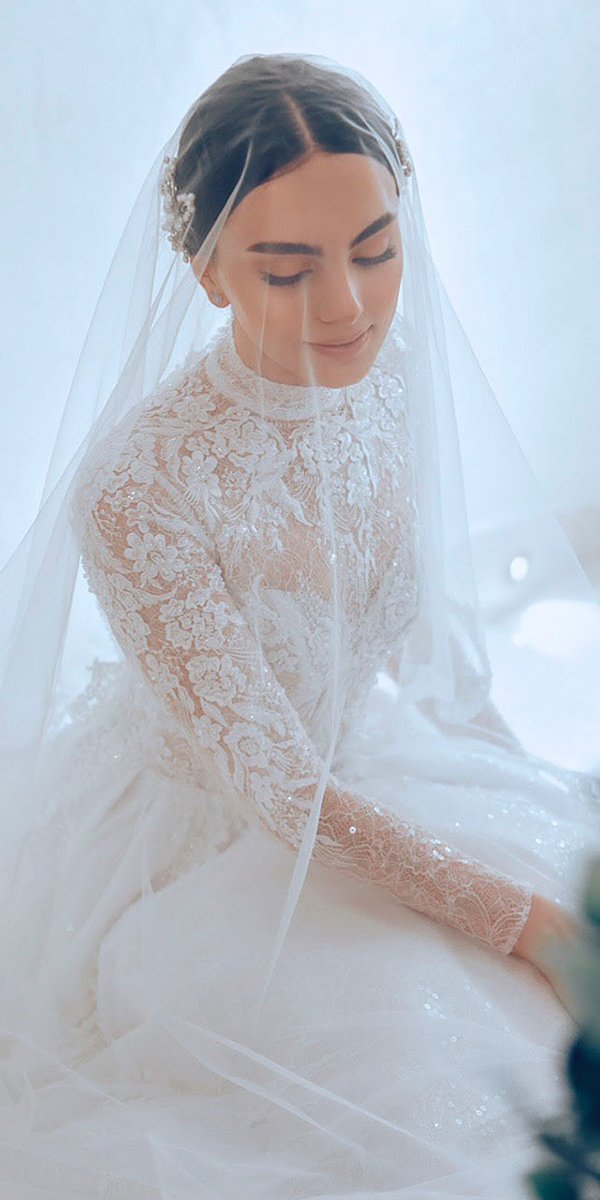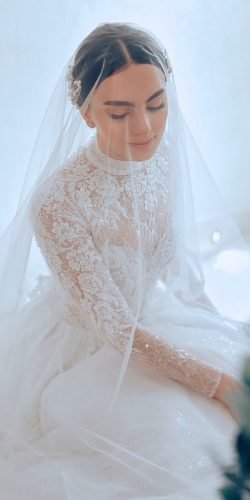 Collection "Love Stories Vol.1" by WONÁ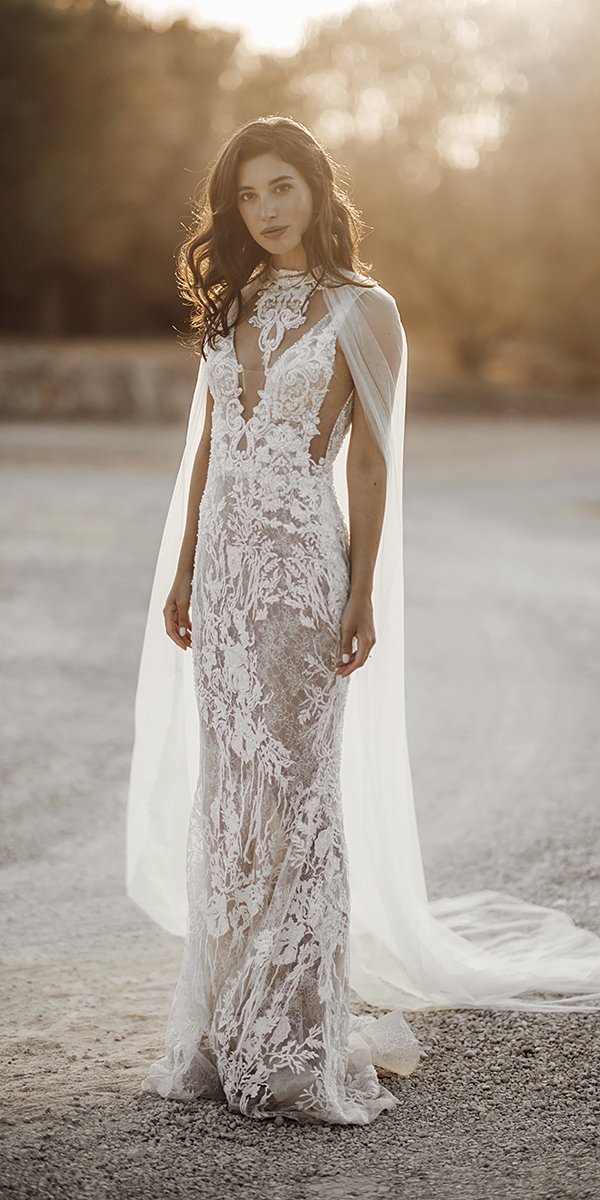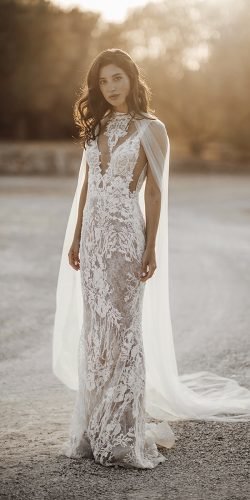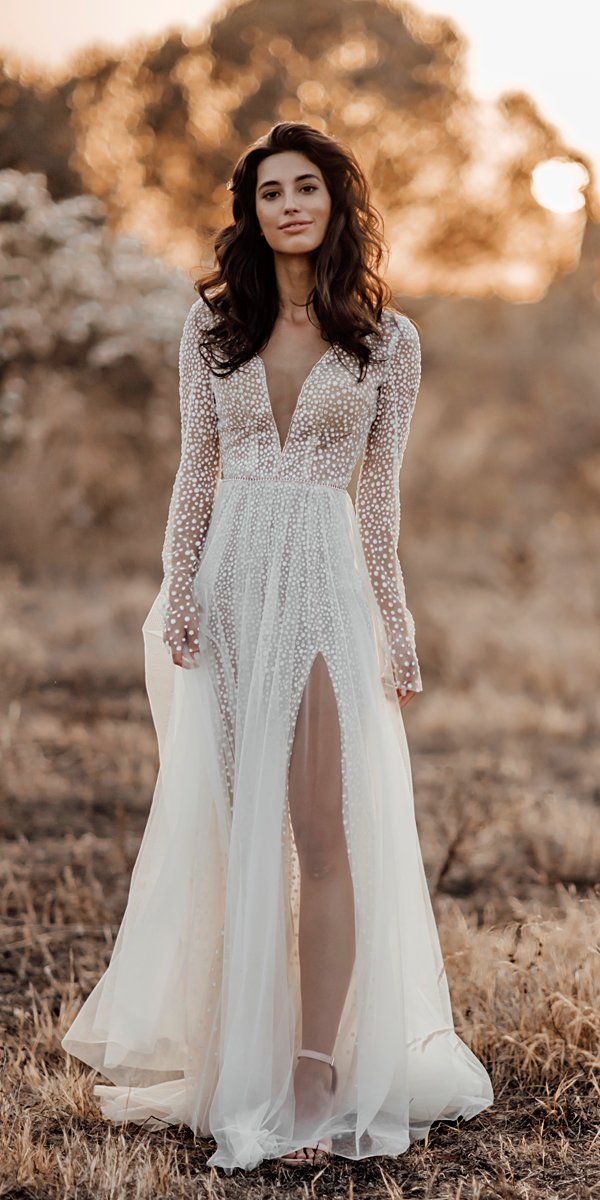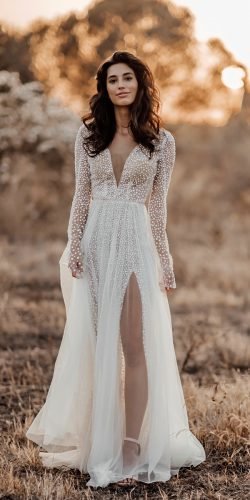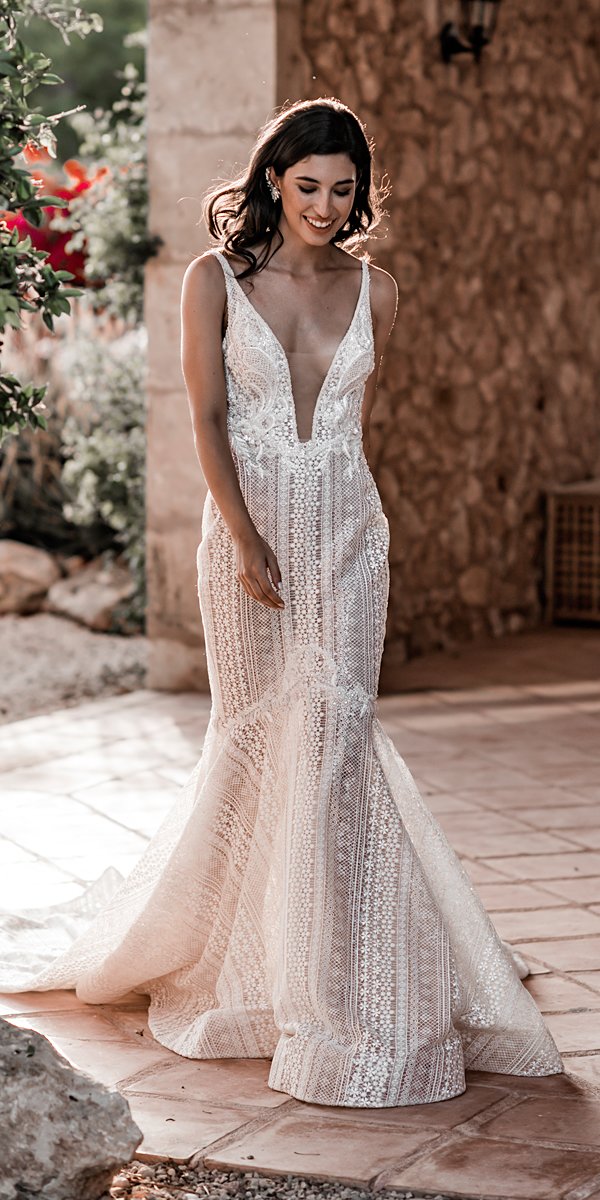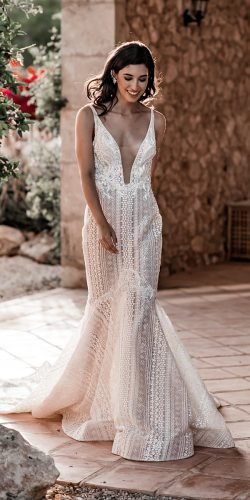 The amazing Jade dress will drive you crazy with its sheath silhouette. Its deep V-neckline, tattoo lace illusion bodice and skirt are made to stand out. A long see-through cape completes the look.
Unforgettable A-line Corsica dress is truly magical. Semi-transparent flowing fabrics, long multi-layered flowy skirt and leg slits to show off your beautiful long legs. Long sleeves and plunging neckline look extremely sexy and feminine.
Ultra-feminine Barbara dress is your perfect choice for a hot summer wedding. Its mermaid silhouette and sexy plunging neckline will bring out your curves. Its delicate lace and a patterned see-through skirt have that strong boho vibe all free-spirited brides cherish.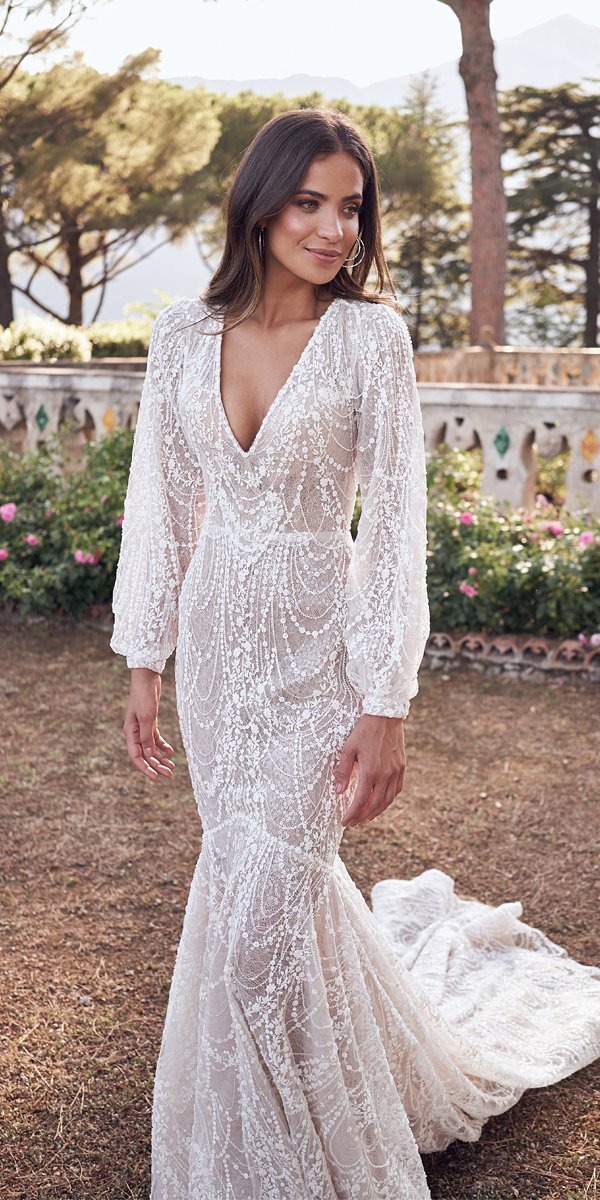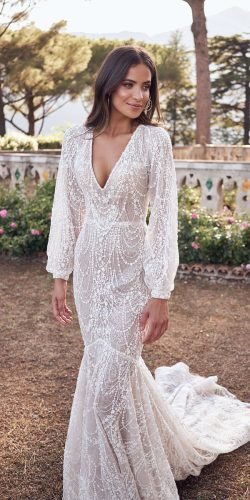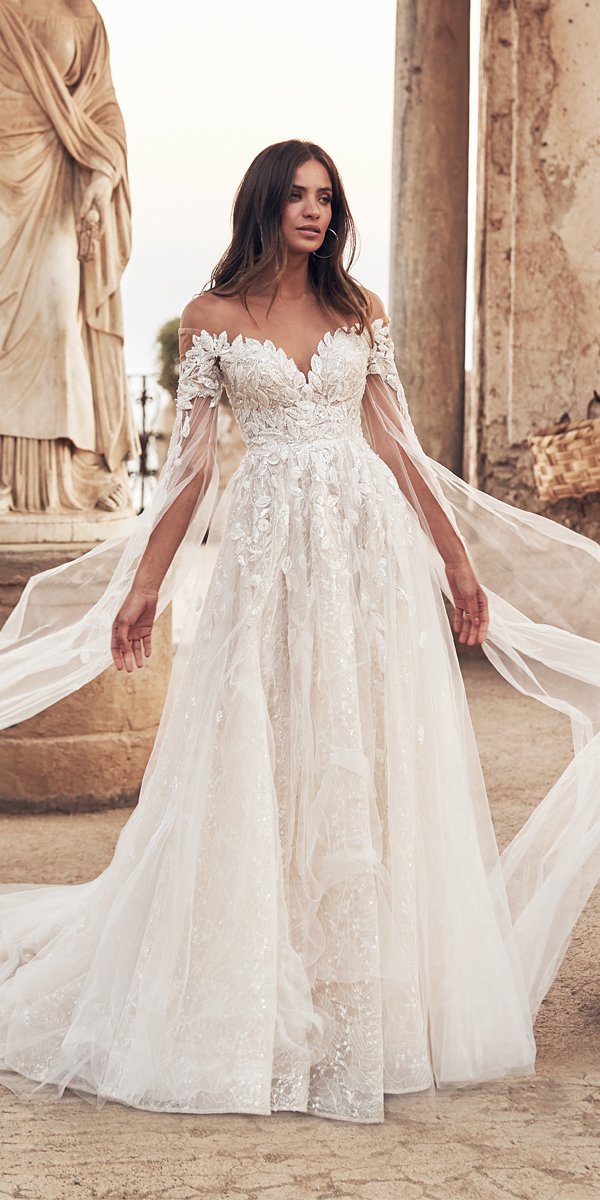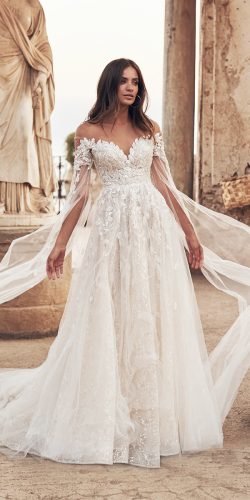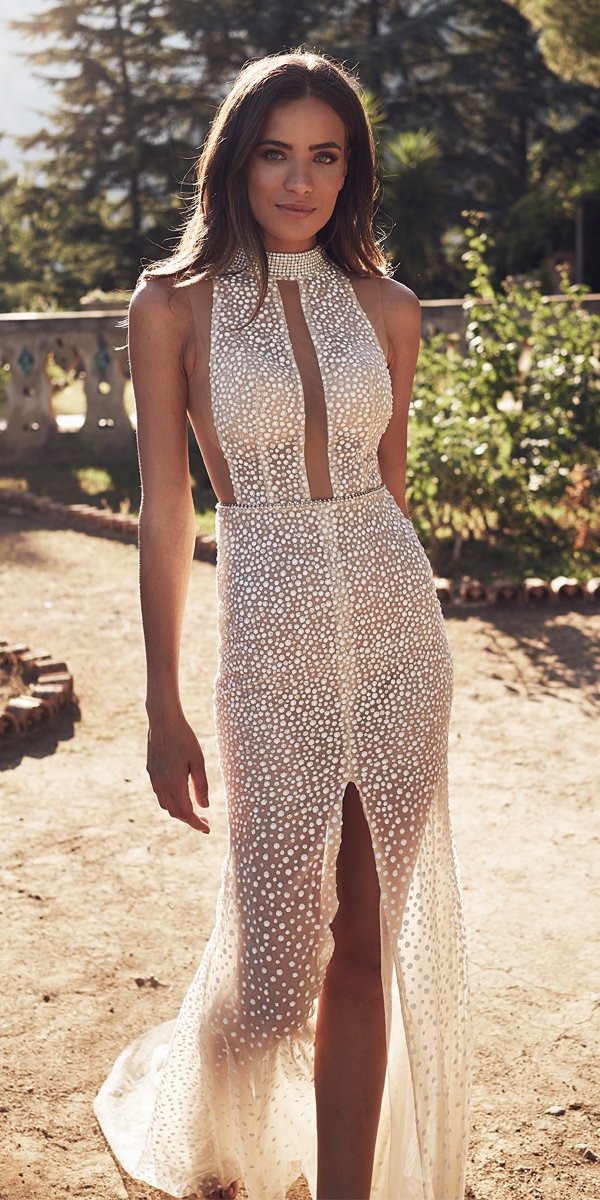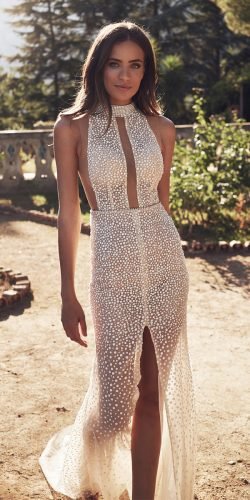 Vintage-inspired Belinda dress makes you think of glamour and chic of Old Hollywood. Its long sleeves and V-neckline make the look both sexy and innocent. Sheer lace of this fit and flare dress accentuates the curves in all the right places.
Fernanda dress is the one for the bride who wants to look like a fairy-tale princess. Its charming A-line silhouette, sweetheart neckline, and floral appliques will win your heart at first sight. Long see-through slitted sheer tulle sleeves look like fairy wings.
Fiji dress is all about sheer elegance and style. Its sexy sheath silhouette will look astonishing at the tropical beach. A perfect dress for a modern bride, who is not afraid to look sexy and bold. Simple patterns of its geometric lines look extremely flattering, while a slitted skirt shows off your legs.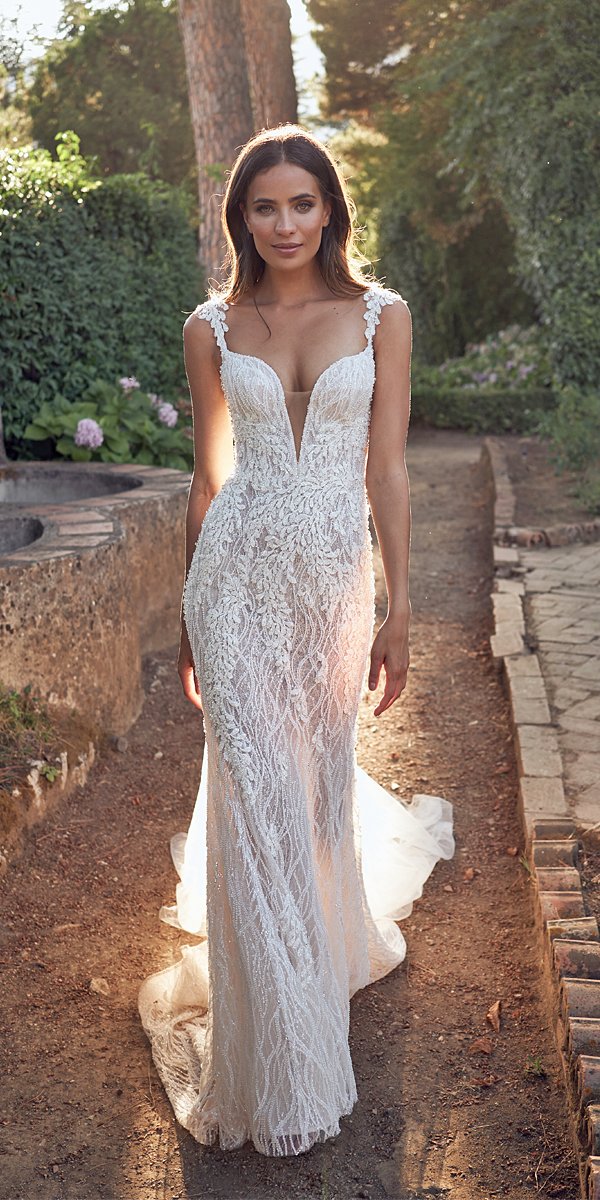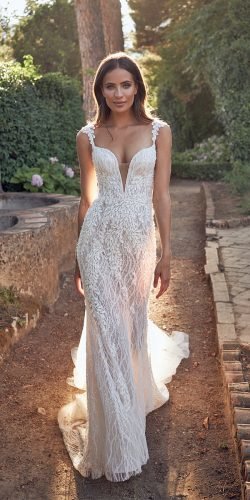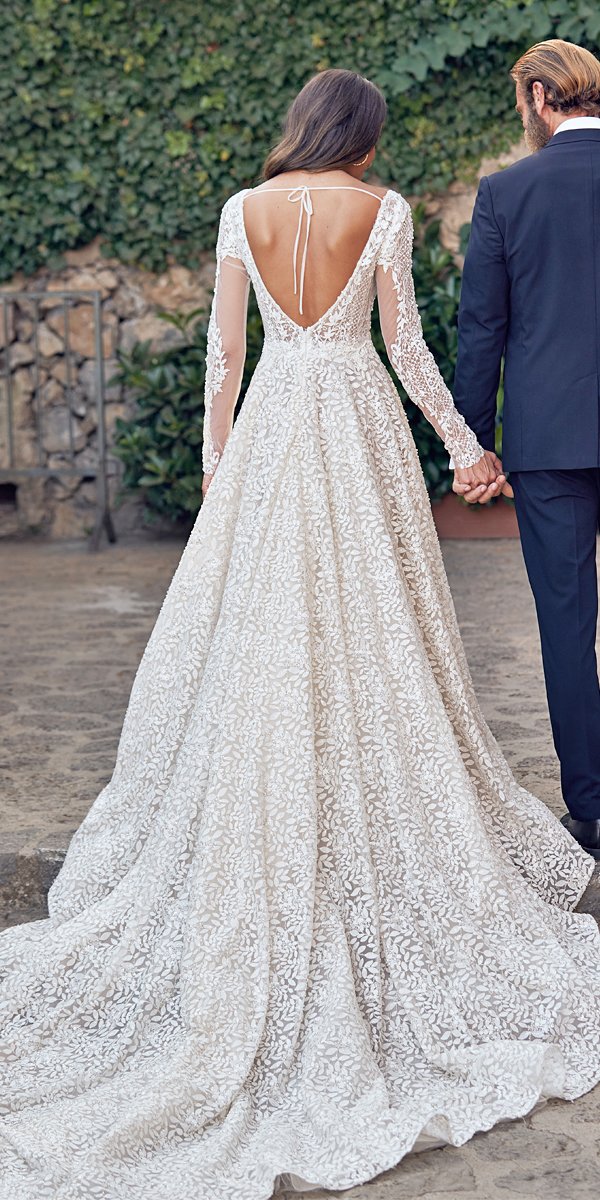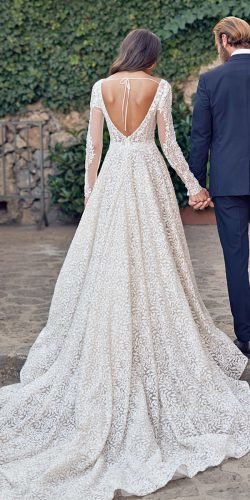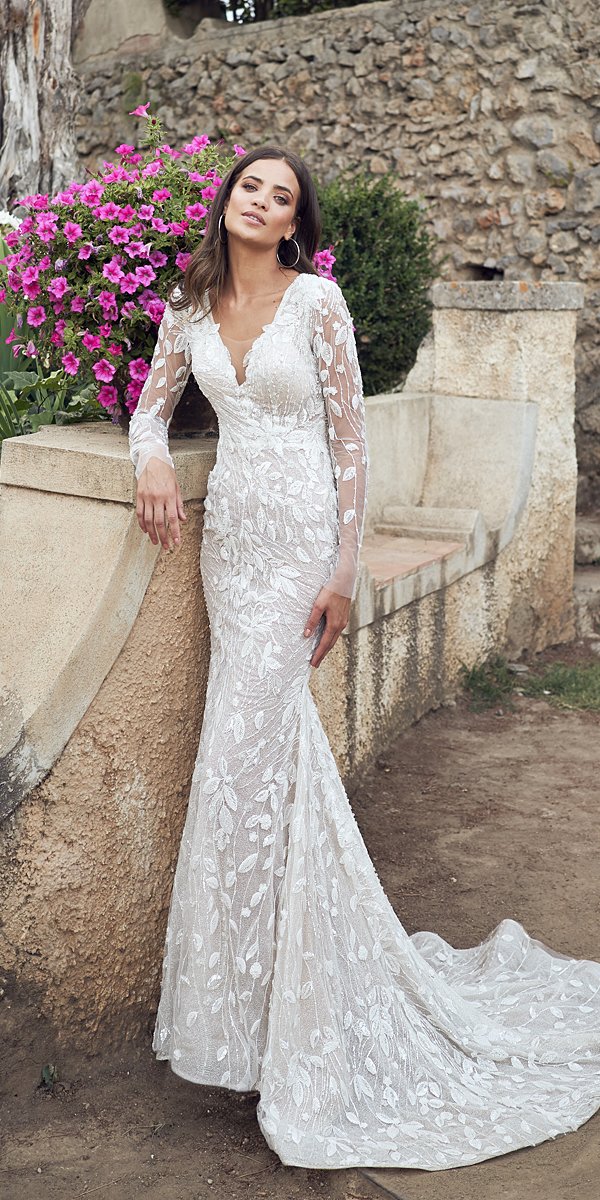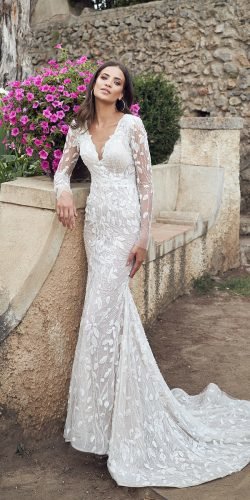 Magnificent Gabi dress will charm everyone with its sexy silhouette. A perfect dress for a summer bride. This dress looks sweet and charming with its floral lace appliqués, sweetheart neckline, and an open back.
Awesome Brenda dress and its A-line silhouette will make you look like a royalty. Its long sleeves, plunging neckline, and deeply cut V-back are all about elegance and style. The dress has rich embroidery and stunning floral appliques.
Rebeca dress with its fit and flare silhouette, illusion long sleeves and floral appliques are exactly what you need for a tropical beach wedding! You will love the way it shows off your curves. Ultra-feminine look that is made to stand out – and a see-through train to die for!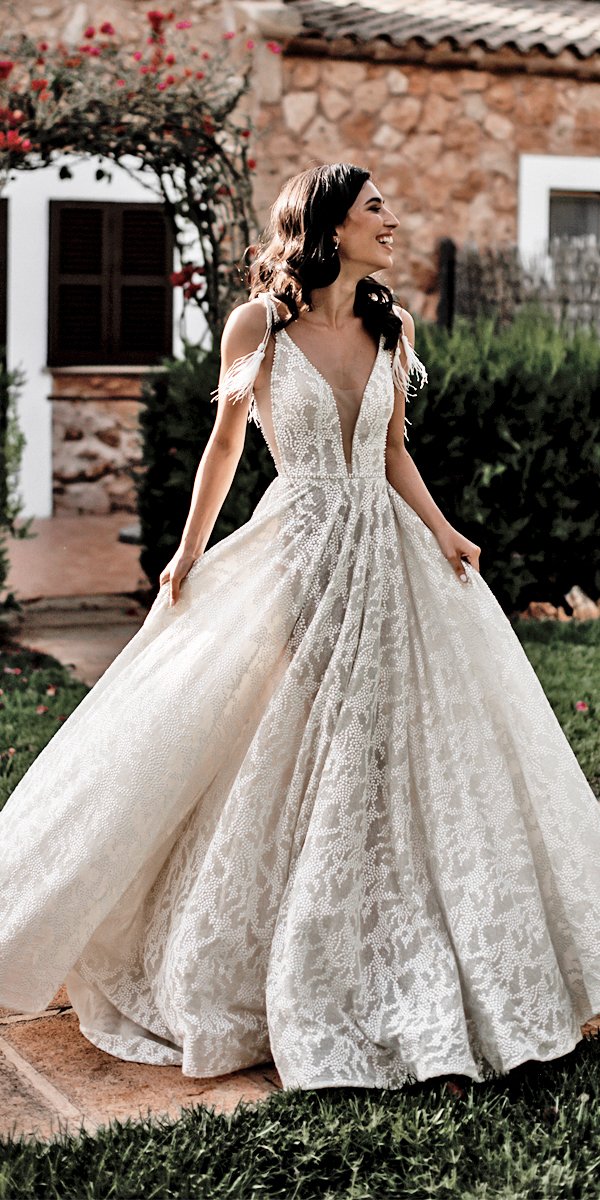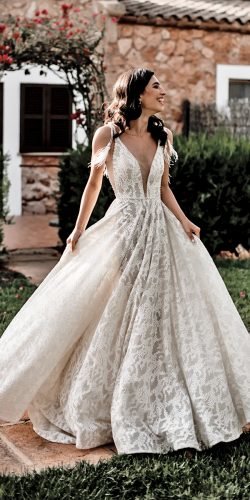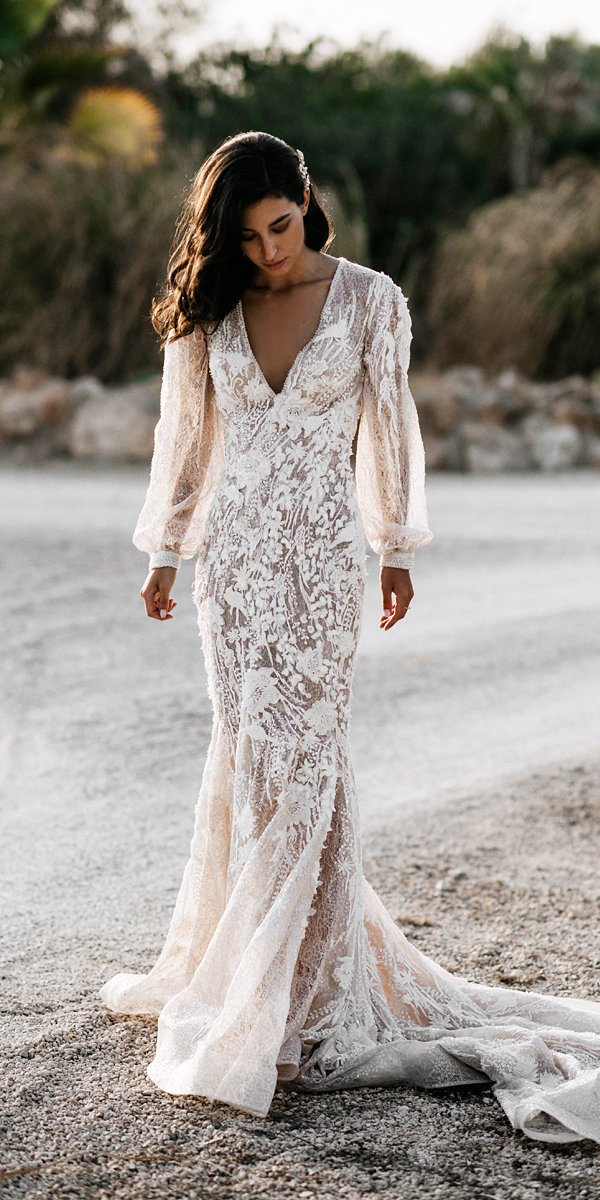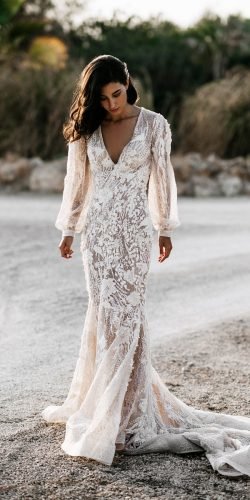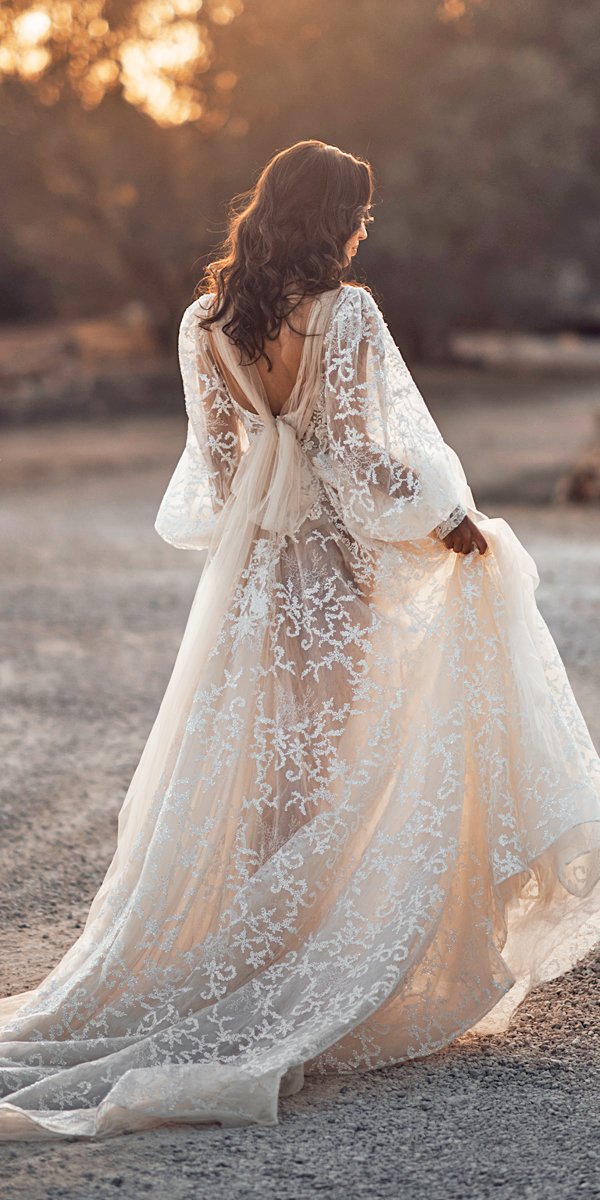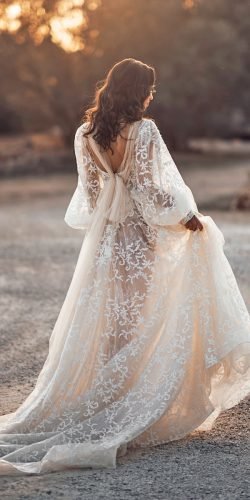 Unforgettable Carla dress is an original A-line wedding gown. Its illusion see-through bodice with spaghetti straps will be perfect for a beach wedding. The dress is all about details – just take a look at the beaded feather tassels!
Charming Gloria dress is all romance and tenderness. It's a perfect dress for a traditional wedding. Long illusion sleeves, plunging neckline, soft ivory color. Intricate lace and floral motifs highlight the bride's youth and innocence. Open back and mermaid skirt with long train look both sexy and feminine.
Candice is a dress for a bride who is far from average! Its classical A-line silhouette and puff sleeves are the canvas for the perfect color combination of ivory lace and most delicate shade of pink tulle. This romantic look is completed with a large bow at the back.

WONÁ Wedding Dresses: Aurora Collection 2020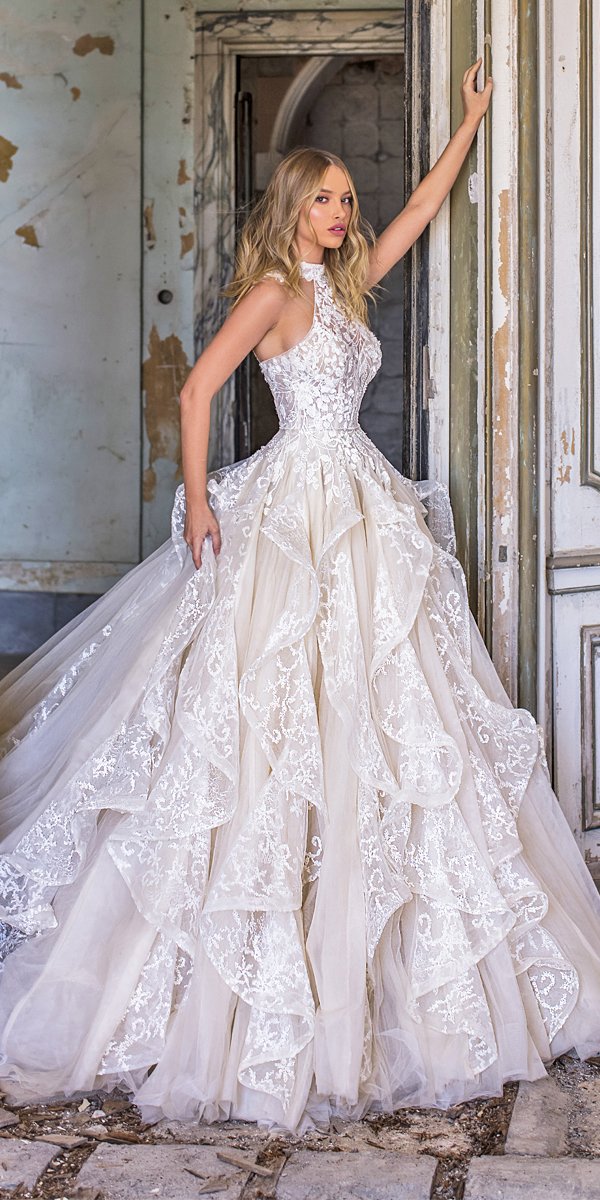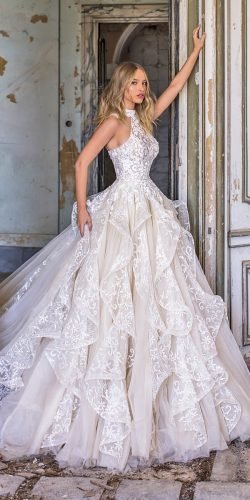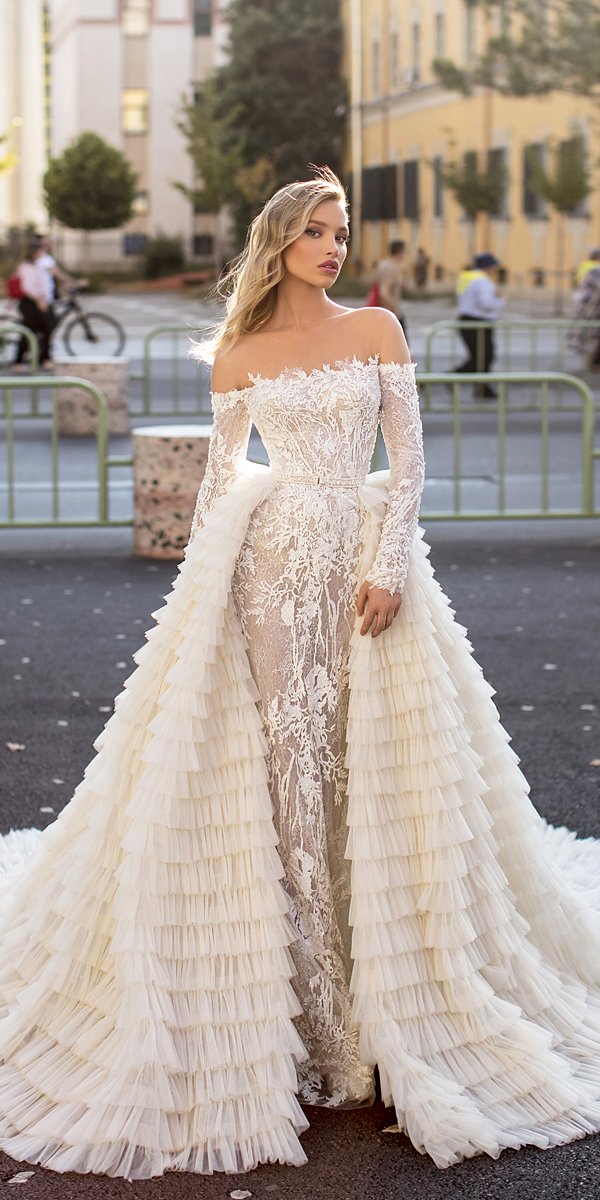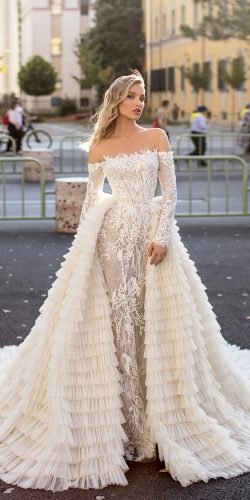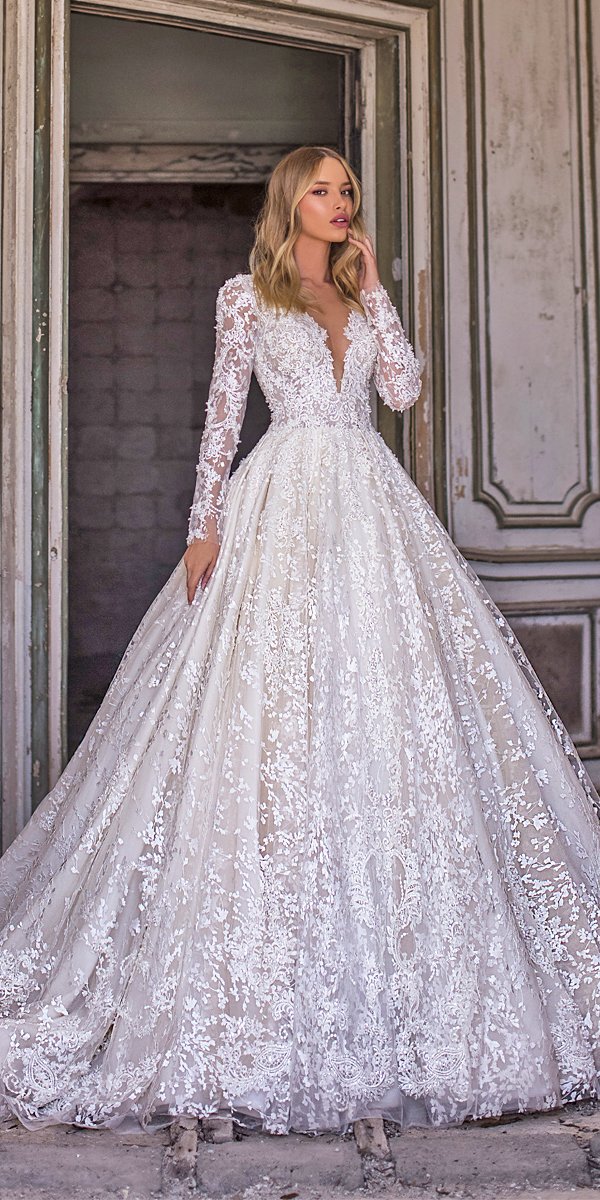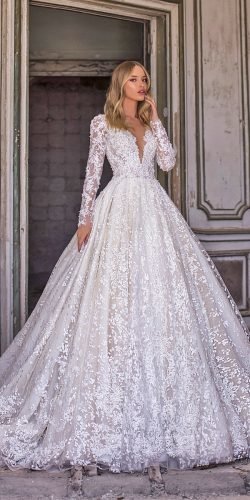 Anita is the dress you need if you want to make a fashion statement. It is an ultra-modern ball gown with a halter neckline. Its ruffled richly embroidered floral skirt has sheer tulle inserts that are sure to make your look truly unforgettable.
Off the shoulder Helena wedding gown is sure to turn their heads. Its see-through lace bodice flows into a tightly fitted floral pattern skirt only to be overrun by multiple ruffles of an overskirt. Open shoulders and long sleeves complete the look.
Nelson dress is the wedding gown worthy of a princess, and just as royal! Its deep V-neckline is the only detail to show a bit of skin on its otherwise modest look. The dress has long illusion sleeves and a richly embroidered lace skirt.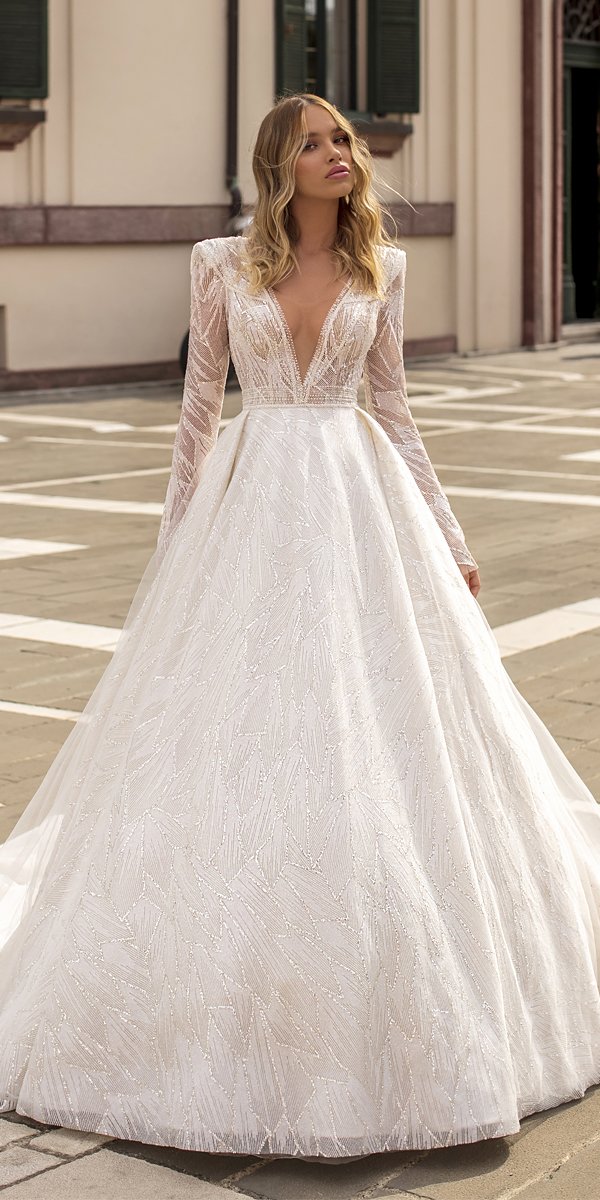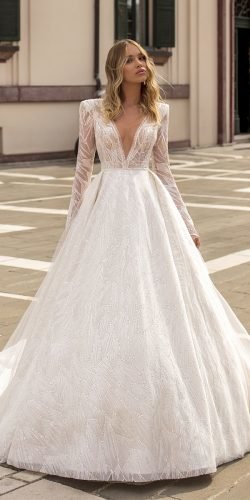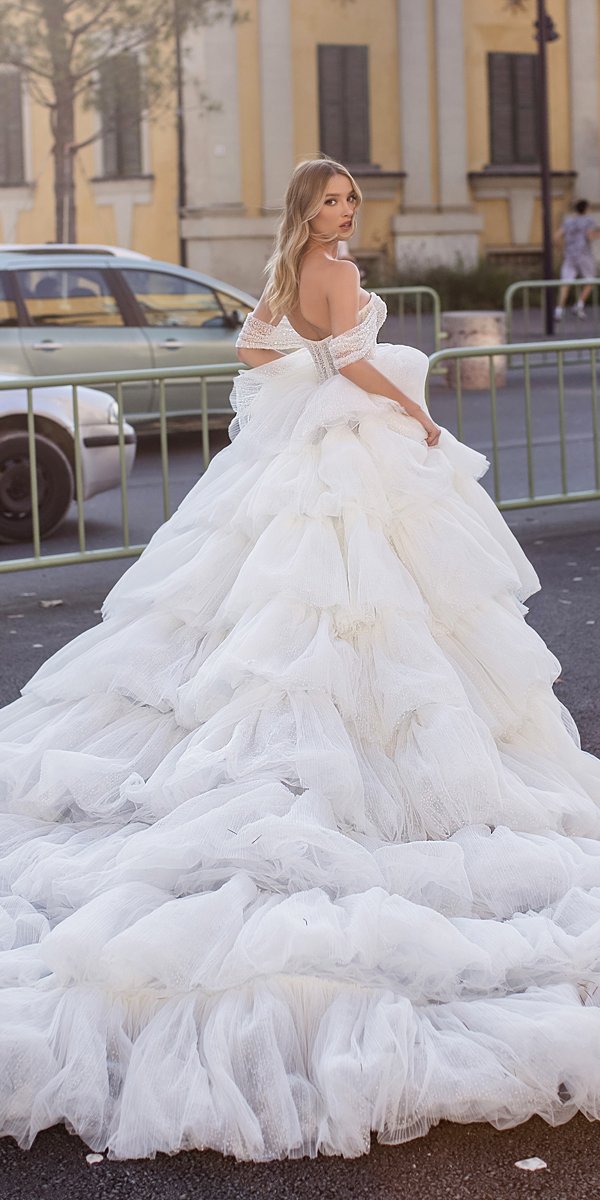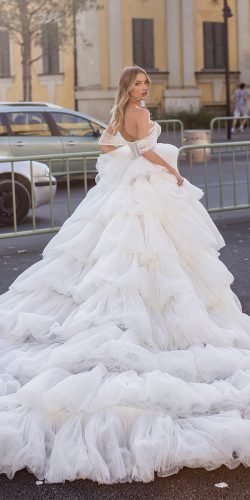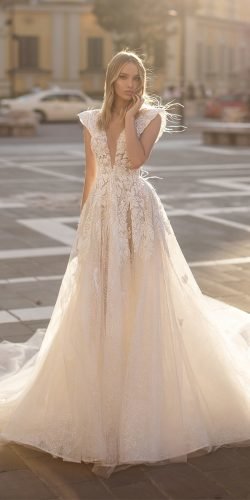 Simple geometric lines and straight patterns of Diamond dress will make you shine bright on your wedding day! This dress is a princess wedding gown with plunging V-neckline and sequins, which is absolutely ethereal. Open back completes the look.
Evelyn is a ball gown that you choose if you want to be dressed to kill. Its sweetheart neckline and off the shoulder sleeves remind us of all the Disney princesses we wanted to be. Long ruffled skirt looks most magical.
Crystal wedding gown is the one you choose if you want to look ethereal with its delicate shade of champagne pink. Its cup sleeves and simple A-line silhouette will look stunning on a fragile bride. Its plunging neckline and lace appliqués complete the look.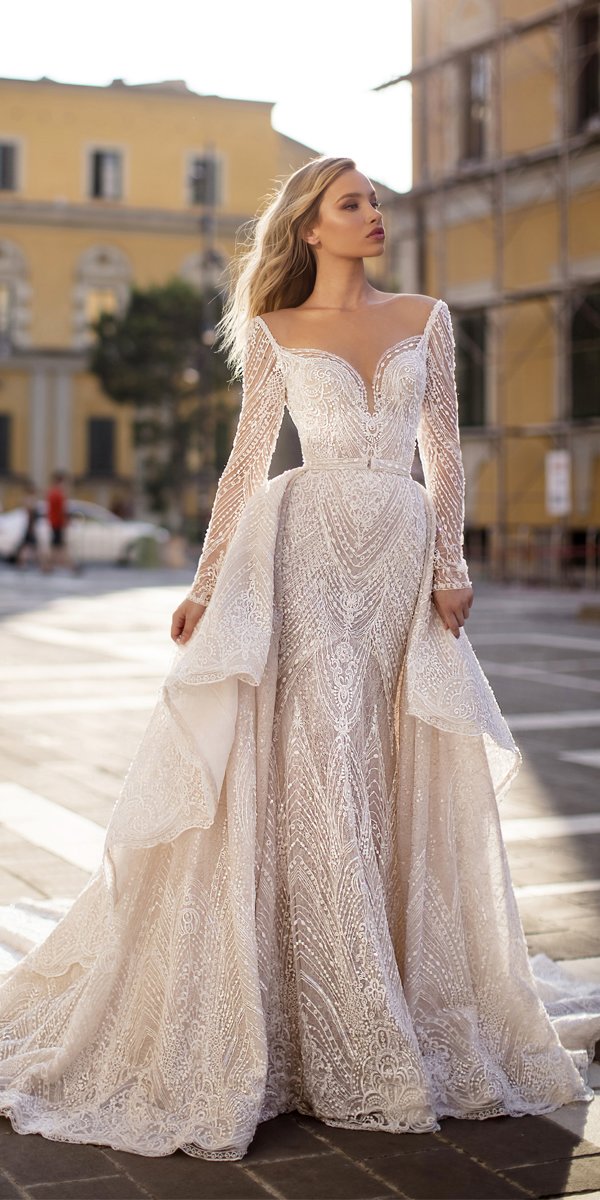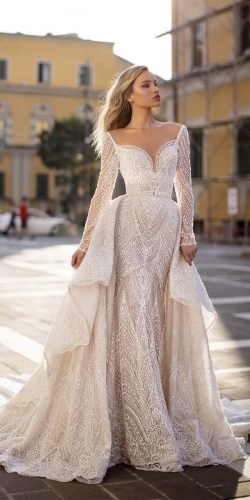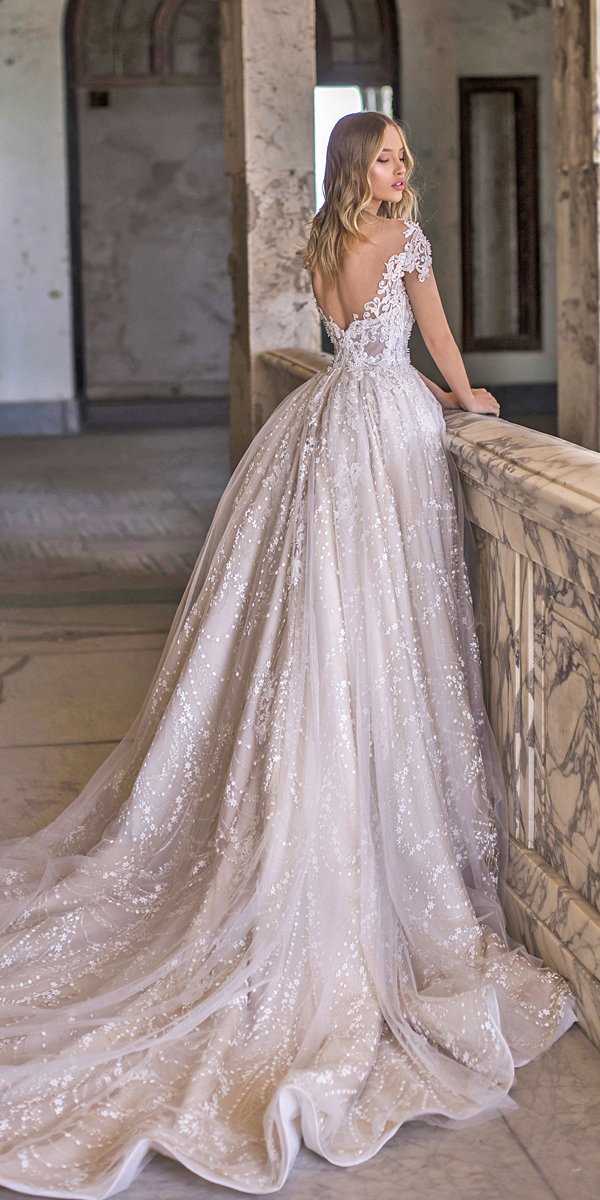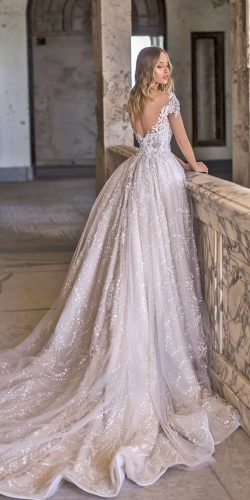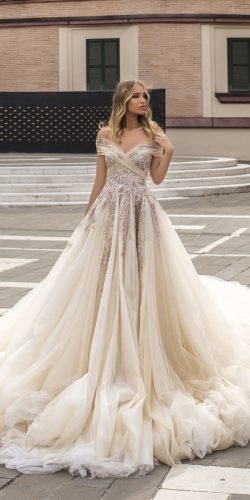 Donna wedding gown is all about simplicity and elegance. Stunning lines of its sheath basic dress include long sleeves and an original twist on the traditional sweetheart neckline. You can simply change the look by adding an embroidered lace overskirt. What a transformation!
Illumina is a wedding ball gown to make you shine like a star! Its low back, sweetheart neckline, and beaded lace will make you fall in love with it. The sheer layer of the overskirt shines like millions of stars on a starry night.
Celebrate is more than just another princess gown. Its off the shoulder bodice with floral appliqués is a perfect match to a most stunning tulle skirt. Flowing lines and breathtaking experimental color schemes create a perfect combination of lace and tulle!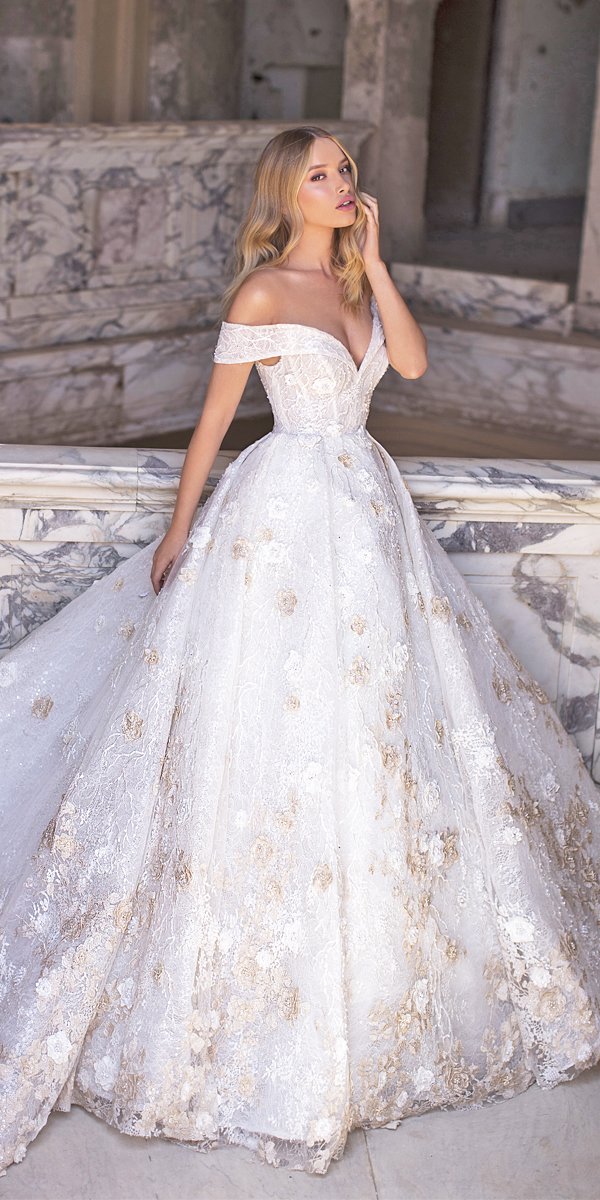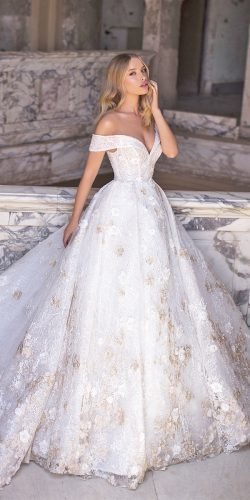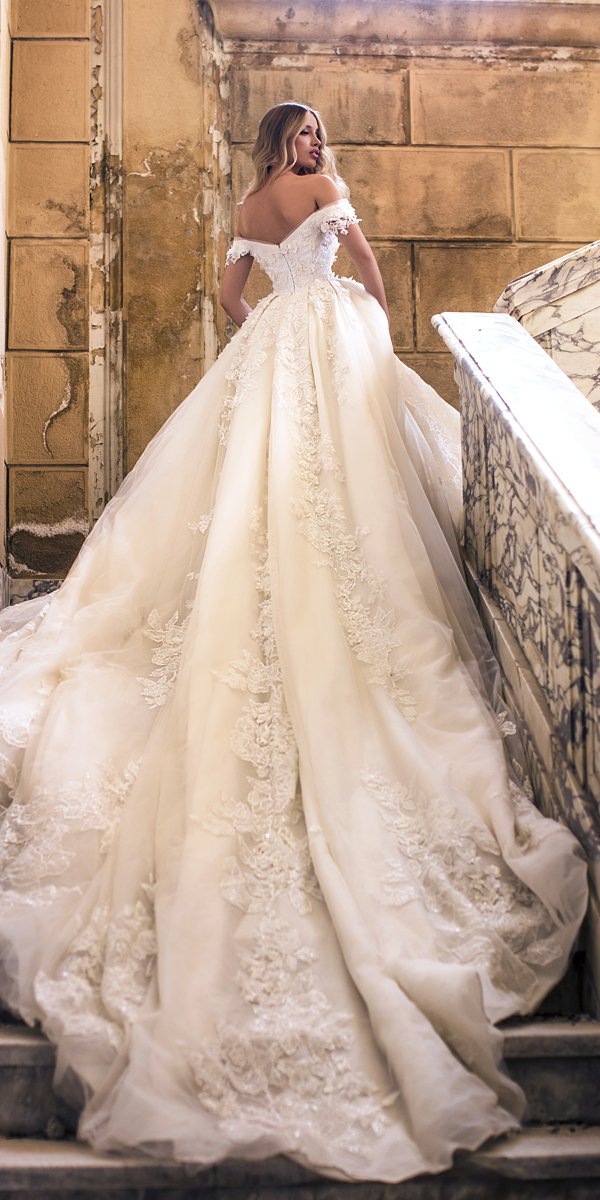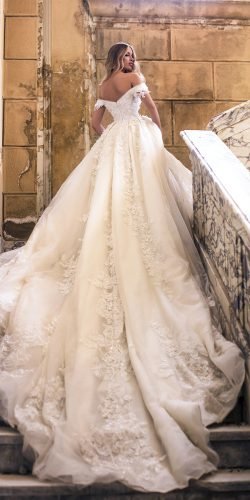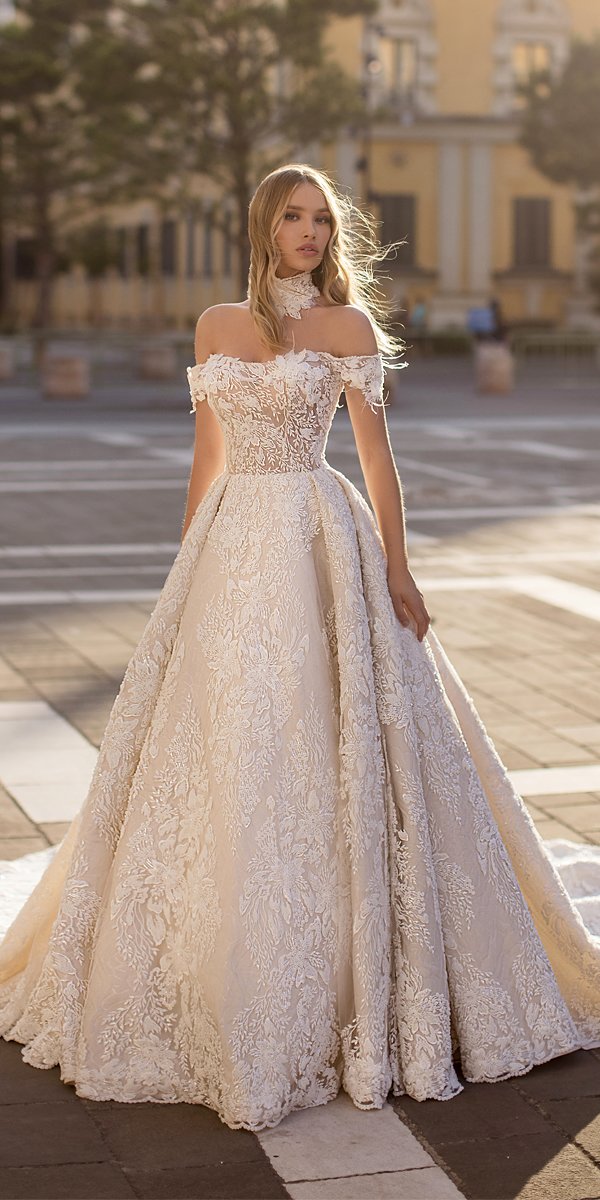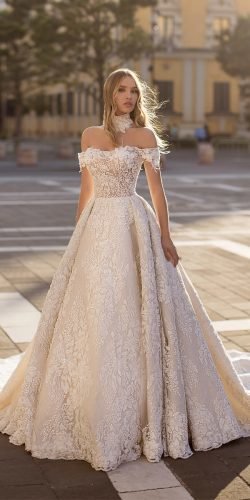 Cristine wedding gown is both ultra-traditional and extremely modern! This classic ball gown with its off the shoulder bodice and sweetheart neckline offers another take on trendy color combinations. Expert match of white floral embroidered lace and color 3D embellishments is like a breath of fresh air!
Exotic Orchid wedding gown is all you need to feel like a rare flower! This stunning ball gown with its off the shoulder bodice is decorated with floral appliqués that are simply beyond comparison! The long train is also decorated with 3D flowers that look amazing!
Unicue is a wedding princess gown that looks out of this world. With its off the shoulder straps neckline and richly decorated illusion bodice it looks both very traditional and very trendy. Just one take at the feather elements and floral collar design will make you love it!
Loved the Wona wedding dresses? Discover even more gorgeous creations at wonaconcept.com